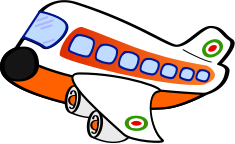 I was a mere 2 hours into my 6 1/2 hour flight Sunday (which was almost more like 7 because we boarded on time but took off over 30 minutes late). Suddenly a wave of homesickness hit. It didn't seem odd - I like to travel but I also always miss home too. But when the homesickness got so strong that I found tears streaming down my cheeks I knew something wasn't right. The first thing I thought to do was check my blood sugar. 34. It seems that I had silenced my low alarm while napping in my seat.
Once I treated it, I found I didn't feel the aching homesickness any more. But during the remaining (LONG) hours of the flight, my low alarm would go off every time I started to feel the homesick feelings creeping back in.
Just when I think I know all symptoms of a low, diabetes tosses a new one at me. How about you? Have you found any new low symptoms recently?